Annual MPR Connects Rochester Event - In the Dark Season 2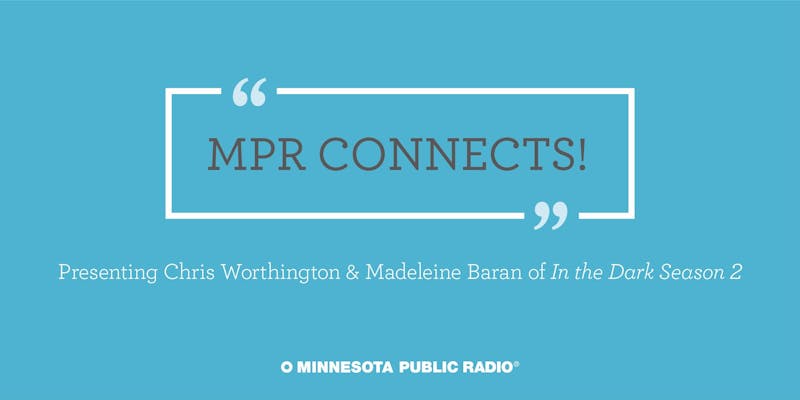 Minnesota Public Radio will deliver MPR Connects! in Rochester on October 11 at Kahler Apache. The community is welcome to attend and learn more about In the Dark, the Peabody Award-winning podcast from APM Reports, the investigative and documentary news team that covered the Jacob Wetterling case in its first season and returned for a second season to follow the story of Curtis Flowers.
Released this spring, In the Dark's second season uncovers holes in the case against Flowers, a Mississippi man tried six times for the same crime. Host and award-winning lead reporter Madeleine Baran and APM Reports editor-in-chief and managing director Chris Worthington will lead a discussion on how the investigative team chooses their stories and how they pursue them, as well as the work done to make this podcast, and pursue questions about the case against Flowers. The team's reporting involved relocating to Mississippi for a year, talking to hundreds of people and reading thousands of documents to understand how Flowers came to be tried multiple times for the same crime and why the same local prosecutor continues to try him.
The New York Times' David Leonhardt has described In the Dark's second season as "fantastic." It's been hailed as "incredible" and named one of the year's best podcasts by Vulture, and The New Yorker's Sarah Larson wrote, "Its combination of narrative excellence, surprising discoveries, and ethical rigor result in what may be the best podcast of the year."