ART + BUSINESS = INNOVATION
ART+BUSINESS=INNOVATION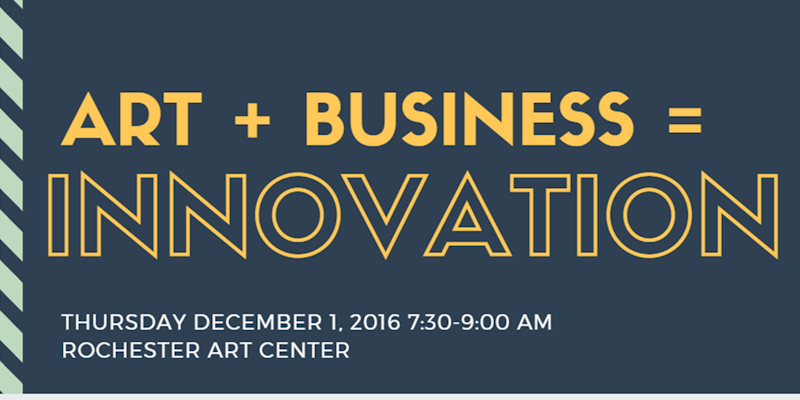 Thursday December 1, 2016 at Rochester Art Center 7:30-9:00 AM
Program 8 AM
A Series Presented by Rochester Art Center in partnership with Larkin Hoffman and Limb Lab to highlight this unique community being transformed by business, creativity and innovation.
Part 1 - Creative Place Making: a Rochester Prototype
The intersection of arts/creativity and business that leads to innovation was visible on the streets of Rochester this past September as 16 "maker" teams created and installed prototypes that were meant to test ideas that make our places work better for people.
Join the PlaceMakers | Rochester Prototyping Festival Team for a deep dive into the project itself, goals achieved and the road forward to permanent solutions in Rochester.
Glimpse the projects that will be become permanent in the City Plan.
Moderators: Brian Childs/Larkin Hoffman, Brandon Sampson/Limb Lab
Panelists: Patrick Seeb/Destination Medical Center-Economic Development Agency
Jenna Bowman/Rochester Downtown Alliance
Megan Johnston/Rochester Art Center
Richard Freese/City of Rochester